We Need You!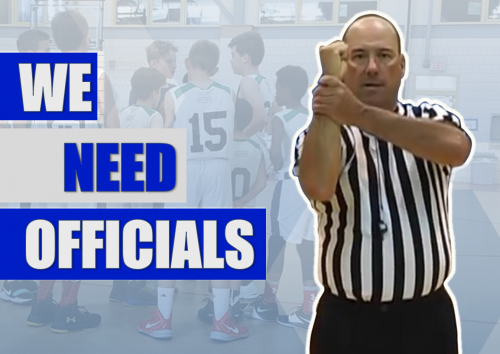 Journeyman Basketball (501C3) is looking for officials in order to officiate there basketball games year round. The Board of Directors is prepared to offer the following in trade for services provided by those who officiate games.

Student – $15 per game for the first three games you officiate with us provide
d you are not a patched (certified) official. These three games will be used as a probationary period or try-out. After that the board of directors will decide if you will remain in the program. $20 per game if you become PREFERRED. They will use the following criteria to judge your performance:

 Punctuality
Knowledge of the game

Patience with the athletes

Ability to adjust to Journeyman concepts.
Volunteer officials must agree to a 1 hour course with a patched official and Journeyman representative if scheduled.

Adult – $25 per game for qualified adults. Or raised to $30 if you become PREFERRED.
Certified – $40 per game for patched (certified) officials. Or raised to $45 if you become PREFERRED.
NOTE: $5 "layover pay" for those officiating games with more than a 20 minute wait period.
Effective June 20th 2021 ALL OFFICIALS WILL BE PAID BY CHECK IN THE GYM THE DAY THE SERVICES ARE PROVIDED!
Below is an EXAMPLE schedule for Summer Session 061 (June-August 2021)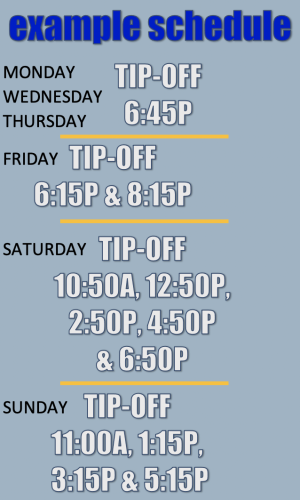 Location: Foundation for Seacoast Health (Community Campus) 100 Campus Drive Portsmouth NH
NOTE: Journeyman Basketball continues to try to find ways to defer costs. Those qualified officials that provide services at a discounted rate will receive preferential treatment.
Eligibility Requirements
Must have proper officiating philosophy that will advance the Journeyman Basketball concept as determined by a JAC designee via an interview process and probationary games officiated.
Must read and understand or agree to follow:

JPA Contract
Parents Code of Conduct
Journeyman Dress Code

Must be able to provide own transportation.
Other Information Required
All those in the program must be ready to provide the following:
Address
Telephone
SSN (if earning more than $600 in a year)
NOTE: Journeyman Basketball is a 501C3 non-profit organization that follows all rules and guidelines required by the IRS in order to protect tax exempt status. Funds earned through Journeyman Basketball over the course of the year exceeding $600 must be reported as income and Journeyman must have all pertinent information to fill out a 1099.
CONTACT US: info@journeymanbasketball.com