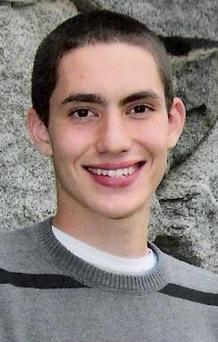 In 2004 Jake Lampert joined the Journeyman organization. Like many Journeyman before him, Jake put in his time assisting the younger divisions without hesitation, often giving them advise or demonstrating teamwork qualities around them. Furthermore Jake played a big role in assisting the JPA with the tasks they set as an organization. Jake attended JPA meetings as scheduled and gave his opinions and recommendation to help serve the community.
Jake's calling card was his ability to hold scorers to minimal production. Jake was often seen giving the offense the baseline only to block their shot as they tried to deliver a field goal.
Jake's statistical achievements at the time of induction include, 4th in career blocks and 7th in free throws made. Jake's other individual achievements include, 4 Best Defensive Player awards for SJE-16, SJE-17, SJE-18 and SJE-20, Most Valuable Player and Team Leader Award winner for SJE-20, another Most Valuable Player award during SJE-21, All-Star Game MVP during Journeyman's 21st session, Seniors Play-Off Game MVP during JJE-21 and Jake has earned Player of the Game honors 12 times.
Jake's individual achievements will not be soon forgotten but they don't even cast a shadow in comparison to the impact he made on the organization. His shot blocking and great speed was amazing, but effort and work ethic unmatched and impact on the organization legendary. Jake will always be remembered for aggravating yet impressive defense and missed for his genuine character.
I hope that Jake understands the mark he left on the organization and continue to grace us with his presence at alumni games and other events. We all wish Jake nothing but the best in the journey that lies ahead. Please join us in congratulating Jake Lampert, a true Journeyman.